A HOME AMIDST A FIRST CLASS RESORT
Nestled in the heart of one of the most beautifully landscaped golf resorts in Asia, is Villa Tropika.
MORE THAN JUST ANOTHER HOLIDAY HOME
Almost every bungalow is positioned on high ground, with breathtaking views of the lake or the magnificent golf courses. This, coupled with the world class golfing and leisure facilities afforded by the resort itself, will make them some of the most sought after resort homes in the region.
Imagine a weekend where you can enjoy all the pleasures of a great holiday – the best golf courses at your doorstep, horseback riding, lazy days by the pool, delicious meals, in good company – with all the comforts and privacy of your very own home!
No packing before you leave for the weekend, no cleaning or laundry when you arrive (and eventually leave) and no time-consuming preparations even if you're entertaining friends over the weekend!
If you ever needed a reason to have a second home, Villa Tropika provides this … and more.
A FIVE-STAR HOME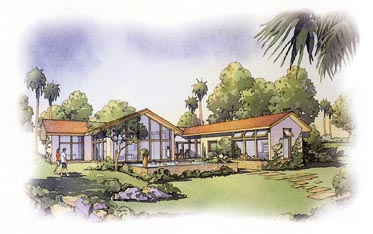 Villa Tropika is the ultimate home or weekend retreat. It promises all the convenience and services of a five-star hotel in the comfort and privacy of your own home, so that your leisure can be spent on the things you truly enjoy.
Every home-buyer has the option of signing up for regular housekeeping and laundry services, gardening and landscaping services for the garden, catering arrangement or even the leasing of your home on the days you won't be occupying it.
Not only can you rest assured your home will be maintained to the highest standards, but you can also leave as easily as you arrived.
LIVING IN STYLE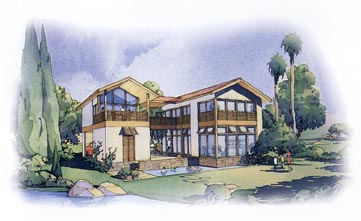 To create and control the sense of spaciousness, the bungalows, each ranging from 273 sq m (2,940 sq feet) to 532 sq m (5,630 sq feet) in size, will be situated on plots ranging from 930 sq m (10,000 sq feet) to 2,323 sq m (25,000 sq feet) of land turfed with Bermuda grass.
There are more than 15 different styles to choose from, each carefully designed to suit the tropical climate and with its own fully landscaped garden. Large windows to take full advantage of the spectacular scenic views, while trellis screen walls ensure privacy. Generous overhangs provide full protection from the elements so that the outdoors can be enjoyed regardless of the weather.
Natural materials and finishes such as clay tiles for the roof, natural field stone paving and plaster walls combine to create a relaxed, resort atmosphere of quiet luxury. Through the use of simple elegant detailing, the bungalows will exude a sense of warmth and sophistication.
The living spaces will have flowing, open layouts spilling harmoniously into the gardens. Large sliding doors will screen or extend the interior living spaces into courtyards, garden terraces and beyond for entertaining your guests, or simply your own enjoyment of the peaceful grounds.
For your peace of mind, a home security system in each bungalow, 24-hour guard patrol and the security gates located at the main entry roads will ensure that your home is protected around-the-clock, seven days a week – even when you're not there.
If you've always dreamed of a perfect home in the country, these homes can make that dream a reality.
EXCELLENT INVESTMENT OPPORTUNITY
The Villa Tropika bungalow plots enjoy freehold status, and in Asia where land is fast becoming a scarce commodity, this is an investment opportunity not to be missed.
The idyllic setting of the resort and the superior hospitality services offered make this holiday home unlike any other – and one which you and your friends will want to return to again and again and again ……